FEATURED
Homepage
Latest
Media News
online contents
OTT Platform
Crunchyroll added Hindi Dubbed Episode of Ranking of Kings & My Dress up Darling to its Anime library
Summary
Crunchyroll India has added Hindi Dubbed Episode of two acclaimed series , i.e :- Ranking of Kings ( 2021 ) and My Dress-Up Darling ( 2022 )its Paid Subscribers. The Hindi Dub Episode of 1 Each of above mentioned titles […]
Crunchyroll India has added Hindi Dubbed Episode of two acclaimed series , i.e :- Ranking of Kings ( 2021 ) and My Dress-Up Darling ( 2022 )its Paid Subscribers.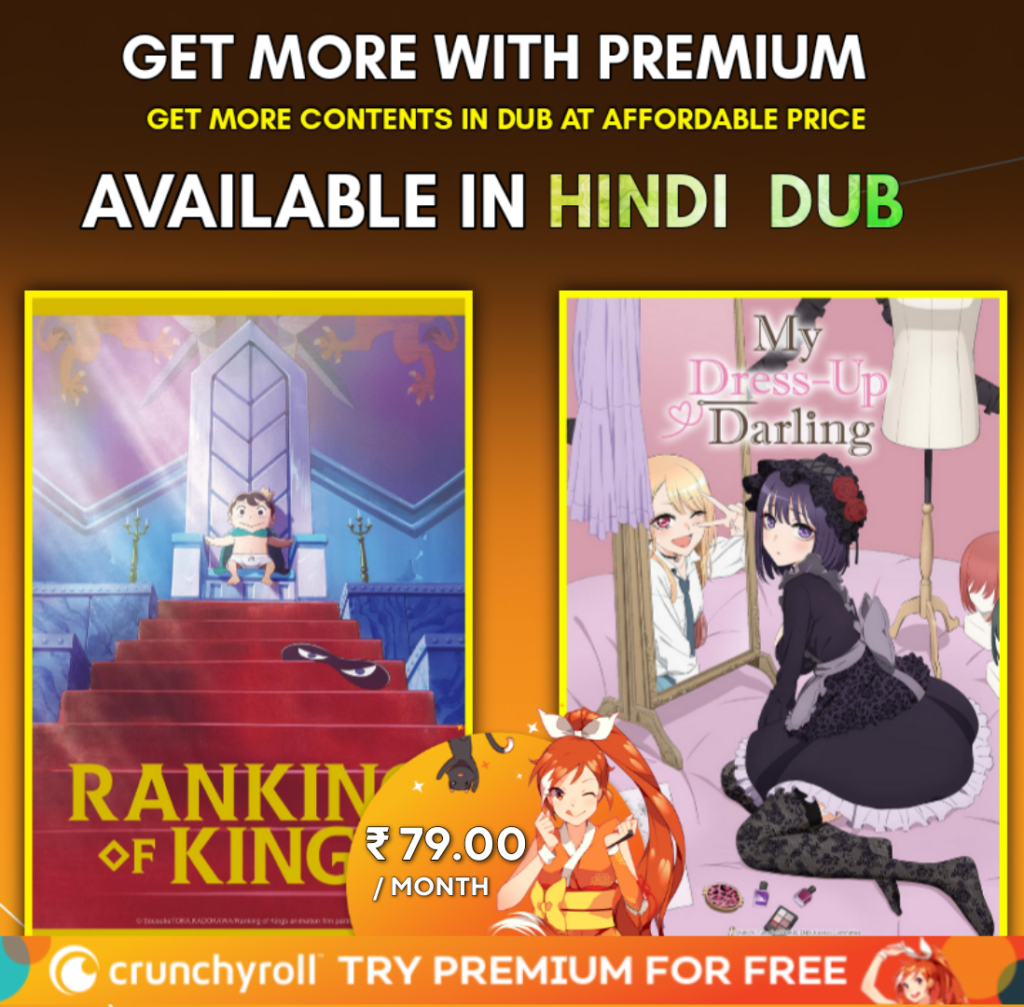 The Hindi Dub Episode of 1 Each of above mentioned titles added on Crunchyroll on July 18 at 8:30pm IST. Crunchyroll has also announced that they will be bringing more contents in dub in upcoming days.
Crunchyroll also reduces the cost of Crunchyroll Premium memberships in nearly 100 international territories including India to get access to more content at a smaller price.

Crunchyroll India's New MEMBERSHIP Plans are :-

🏅 FAN :- ₹ 79 /- per Month

🏅 MEGA FAN :- ₹ 99/- per Month

🥇 MEGA FAN ( 1 year ) :- ₹ 999/- per Month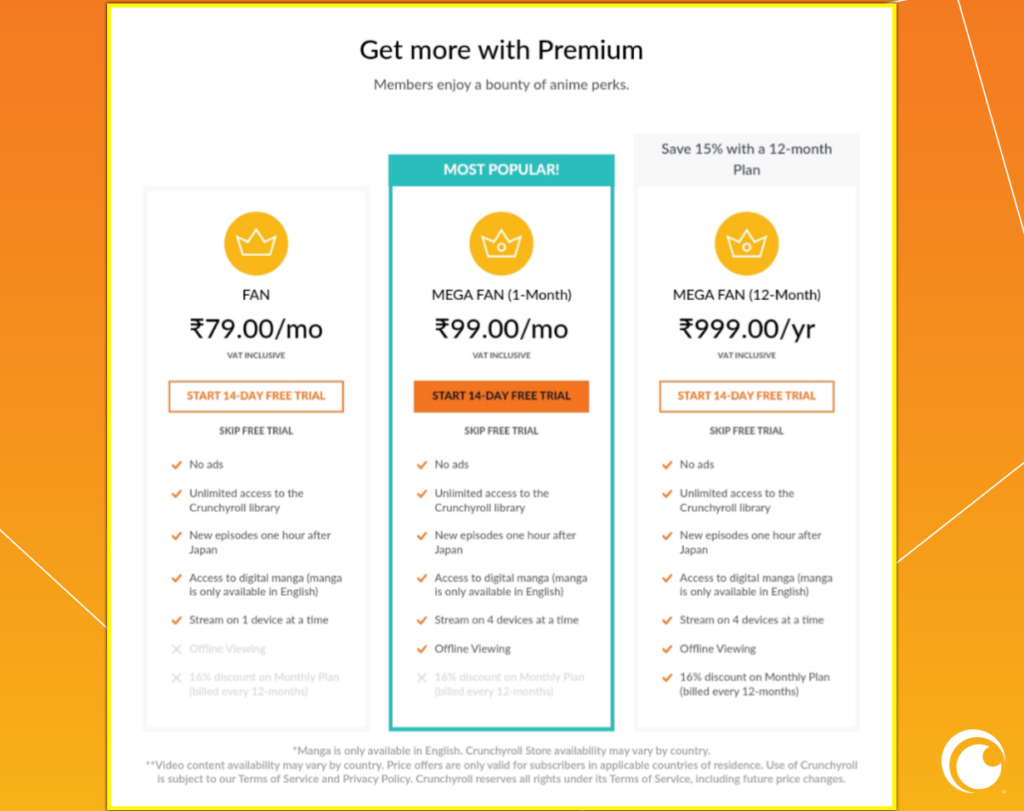 Crunchyroll President Rahul Purini had the following to say on the latest additions for fans in India:
"There is a massive appetite for anime in India with a growing number of fans who are craving more of what they love. Our team has worked hard to expand our service – including more content and more dubs, at a more affordable price."

Rahul Purini , President of Crunchyroll
Back in May , 2022 , in order to strengthen their growth & improving their position in Indian Market , Crunchyroll was posted Job listing look for New India Direct-to-Consumer (DTC) who would help them to launch Crunchyroll in the Indian market and oversee its operation.
Last Month , Crunchyroll announced that they will be globally releasing the second Film of Super Phenomenon Franchise :- Dragon Ball Super , named : " Dragon Ball Super Super Hero " in both Sub and Dub version on August 26 in Indian Theaters with its parent corporation Sony Pictures Entertainment.l
Source :- Crunchyroll