Entertainment
Media News
TV Channel
Animax Asia To Premiere Spooky Kitaro ( 2018 ) Anime Series in December 2020
Summary
Animax Asia to Premiere Spooky Kitaro 6 on December 8 ,2020 ! On November 24 , Southeast Asian Anime TV Channel , Animax ( owned by KC Global Media ) has announced on its Social Media Platform that They are […]
Animax Asia to Premiere Spooky Kitaro 6 on December 8 ,2020 !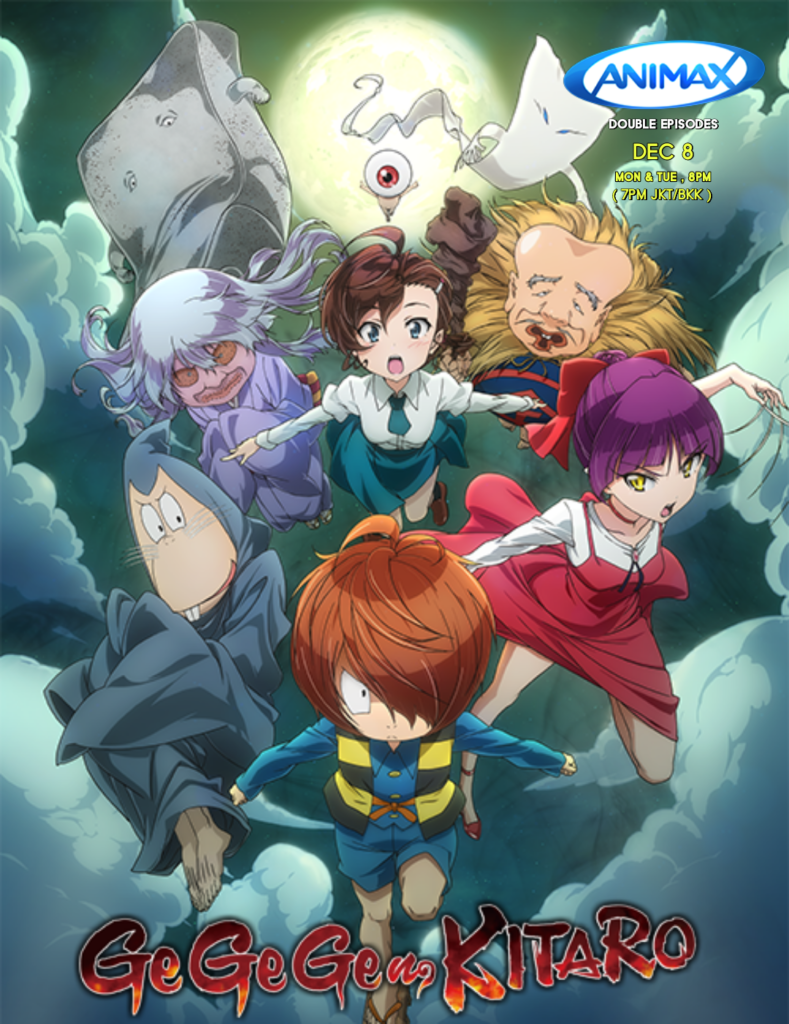 On November 24 , Southeast Asian Anime TV Channel , Animax ( owned by KC Global Media ) has announced on its Social Media Platform that They are Going to Air The latest installment of Spooky Kitaro titled as Spooky Kitaro 6 aka " GeGeGe No Kitaro " on December 8 , Every Monday and Tuesday at 8pm ( 7pm JKT / BKK ) Double Episodes.
 "GeGeGe no Kitaro" is a manga in which the main character, Kitaro, confronts various incidents with a mouse man, Sunakake-baba, and his unique fellow youkai. Young Kitarō—the last survivor of the Ghost Tribe—and his adventures with other ghouls and strange creatures of Japanese mythology. Along with: the remains of his father, Medama-Oyaji (a mummified Ghost tribesman reincarnated to inhabit his old eyeball); Nezumi-Otoko (the rat-man); Neko-Musume (the cat-girl) and a host of other folkloric creatures, Kitarō strives to unite the worlds of humans and Yōkai.
 Miyuki Sawashiro plays Kitaro, and Masako Nozawa, who played Kitaro in the first season, acts as the voice actor for her father's eye-catching father.
This TV Anime was directed by Kouji Ogawa and written by Hiroshi Ohnogi started airing on Fuji TV on April 1, 2018 to celebrate the anime's 50th anniversary & concluded on March 29, 2020 as it entered its final arc titled, "Nurarihyon Arc" started on October 6, 2019.
Source :- Animax Asia Facebook page