Entertainment
FEATURED
Latest
TV Channel
TV Shows/Movies
Disney India To Premiere Season 3 of Miraculous Tales of Ladybug & Catnoir on April 12
Summary
Disney channel India aired its second season on December 14 ,2020 Disney India has announced that they will be telecasting Season 3 of Miraculous Tales of Ladybug & Catnoir on April 12 , Weekdays at 10am only on Disney Channel. […]
Disney channel India aired its second season on December 14 ,2020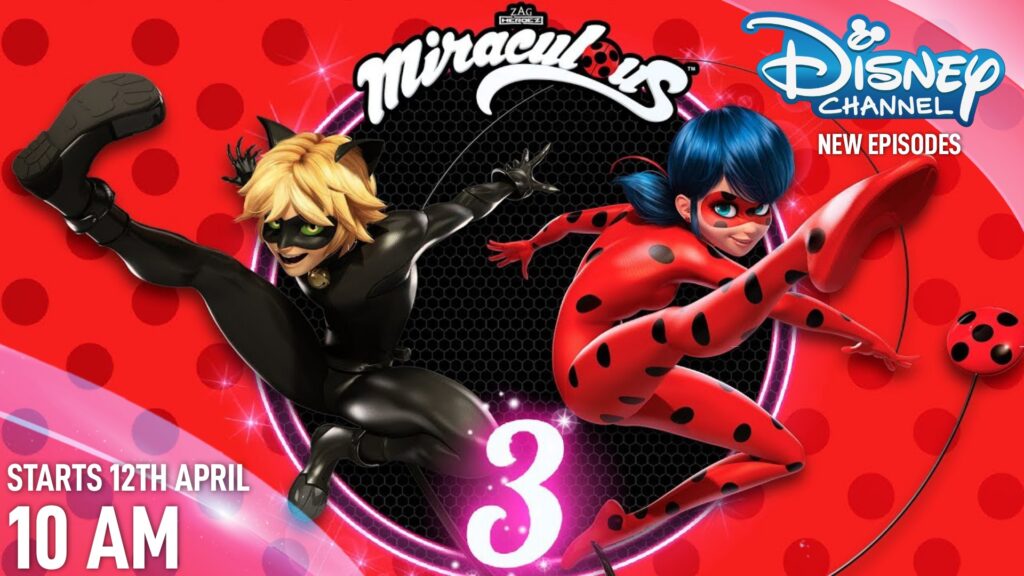 Disney India has announced that they will be telecasting Season 3 of Miraculous Tales of Ladybug & Catnoir on April 12 , Weekdays at 10am only on Disney Channel. Disney India's Sister Channel Hungama TV is currently airing the first season of the Series.
Besides that ZAG animation studio and ON kids & family (Mediawan Group) signed a deal with the broadcaster to acquire Seasons 4 and 5 (excluding the U.S., Brazil, Australia, Canada, Korea, and China). Season 4 will debut in summer 2021, with Season 5 coming in 2022. Disney+ , Disney's Streaming service , has acquired all five seasons of the series (excluding Brazil, Korea, and China)
" Disney has been a key partner in bringing Miraculous Ladybug to audiences everywhere, and we are grateful for their creative support and trust for this next chapter," commented ZAG founder and CEO Jeremy Zag. "We are excited to be extending our relationship to Disney+ and to be part of their compelling new platform. We are naturally delighted by the impressive ratings for the first of the TV Event premieres and grateful for the support of our Miraculous fans who tuned in."
About Miraculous Tales of Ladybug & Catnoir :-
Tales of Ladybug & Cat Noir follows the adventures of two high-school students, Marinette and Adrien, who have been chosen as superheroes: Ladybug and Cat Noir.
They each have a unique "Miraculous," or "Magical Jewel" that links them to their magical creatures, Kwamis.
The Kwamis give them their superpowers to fight evil and keep Paris safe.
Their mission: To keep Paris safe from the evil Hawk Moth, all while keeping their secret identities and living normal lives as high school kids.