TV Shows/Movies
Kissanime & Kissmanga Have Been Shutdown Permanently
Summary
Before Muse Asia , Netflix , Anione ,Shonenjump , Weebtoon..etc There were…..Kissanime, Kissmanga & Many others. KissAnime and KissManga taken down permanently as Japan tightens piracy law.Both Servers have been taken down permanently . Last year Fan favourite online Manga […]
Before Muse Asia , Netflix , Anione ,Shonenjump , Weebtoon..etc There were…..Kissanime, Kissmanga & Many others.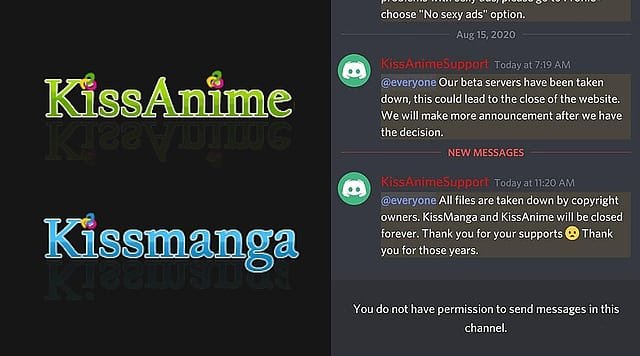 KissAnime and KissManga taken down permanently as Japan tightens piracy law.Both Servers have been taken down permanently .
Last year Fan favourite online Manga reading app & website " Manga Rock " had Shutdown its servers & Deleted its files.Now Every Illegal streaming site is now in panicked state as no lawer has been appointed by them to defend themselves against the Disney in Court in September hearings
According to the Sources , The ban on illegal downloading will take effect on January 1 next year, while restrictions on leech sites will come into effect on October 1.