FEATURED
Latest
TV Channel
TV Shows/Movies
Pokemon Black and White Rival Destinies is Scheduled to be Premiered on Marvel HQ India on September 18 , 2021
Summary
New foes, new friends, and dozens of never-before-seen Pokémon await Ash and Pikachu in Pokémon: BW Rival Destinies ! According to The TV schedule of Marvel HQ India , The Premiere of The 15th season of Pokemon Franchise :- Pokémon […]
New foes, new friends, and dozens of never-before-seen Pokémon await Ash and Pikachu in Pokémon: BW Rival Destinies !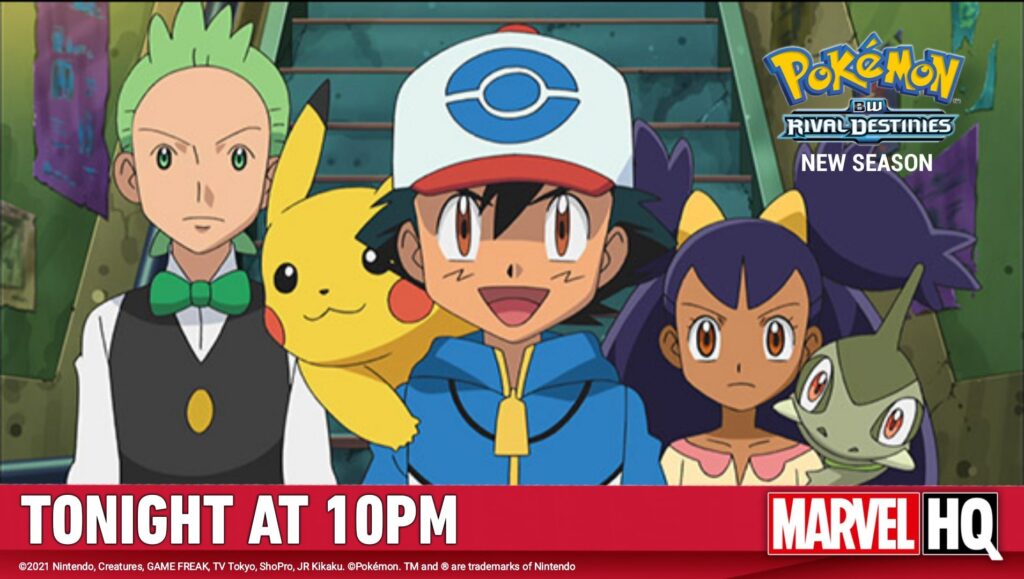 According to The TV schedule of Marvel HQ India , The Premiere of The 15th season of Pokemon Franchise :- Pokémon Black and White : Rival Destinies is scheduled to be aired on Marvel HQ Tonight at 10pm in India.
Marvel HQ India aired Its Previous Season , Pokémon Black and White on July 3 , 2021 on its Pokemon overnight Block & Finished its First Run on the Channel by July 5th , 2021 by airing non-stop back to back Episodes of the season.
Pokémon Season 15 :-
Ash and his friends continue to explore the Unova region, he'll find himself up against the ultimate battle challenge: Alder, the Champion Master of Unova! His friends also face their own trials, one fighting for the right to continue her travels, another confronting a returning challenge from the past—and all three of them must team up to save an island from the clashing forces of three powerful and mysterious Legendary Pokémon!