Entertainment
FEATURED
Latest
Media News
Netflix India
OTT Platform
Netflix India to Stream Cells at work! season 2 & Cells at work! Code Black from 30 July
Summary
"Cells at work !" & its Spin off series , " Cells at work!Code Black " are both licensed & Disturbed by Singapore-based anime distributor, Muse Asia in South Asia & Southeast asia Netflix India has announced that they will […]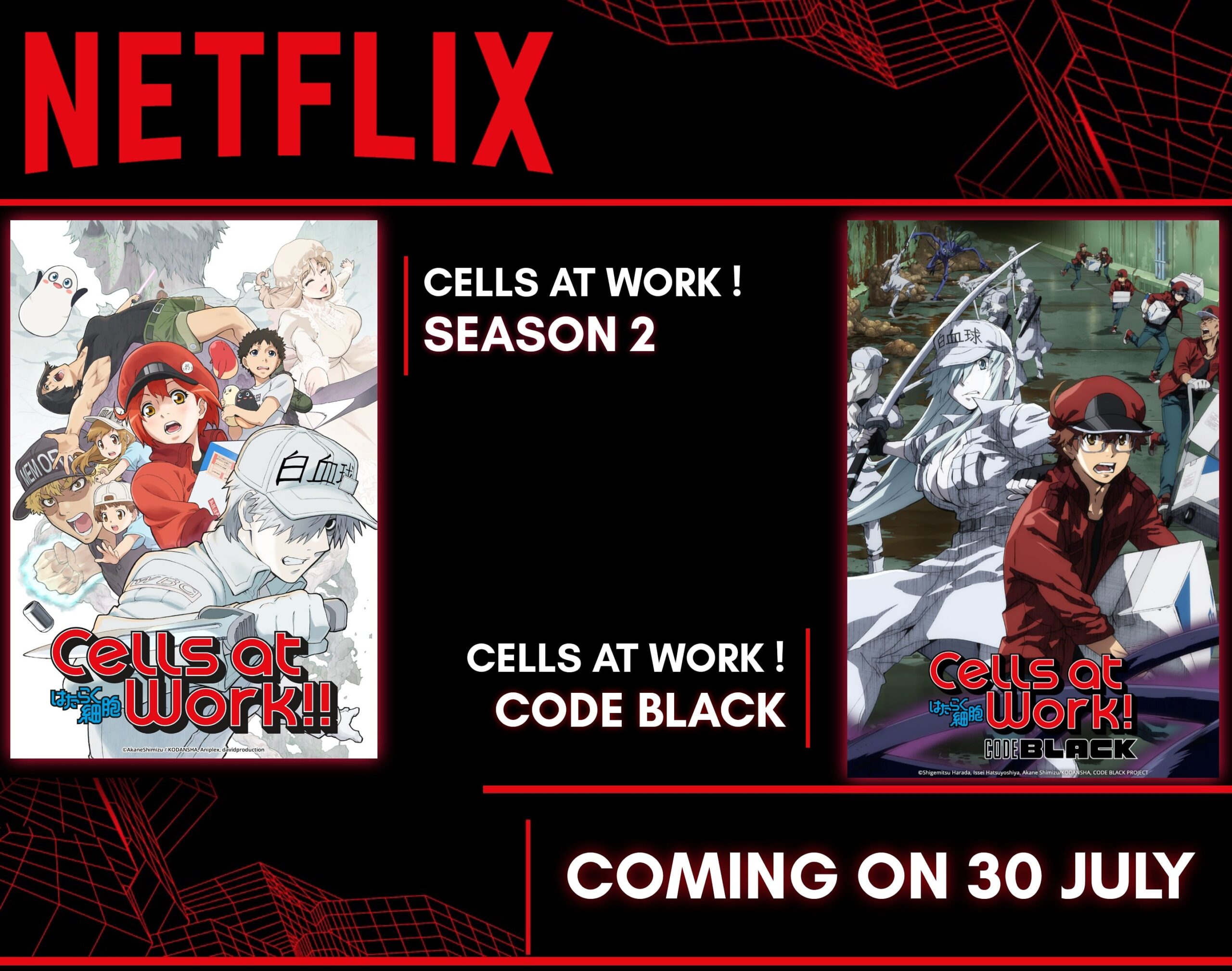 "Cells at work !" & its Spin off series , " Cells at work!Code Black " are both licensed & Disturbed by Singapore-based anime distributor, Muse Asia in South Asia & Southeast asia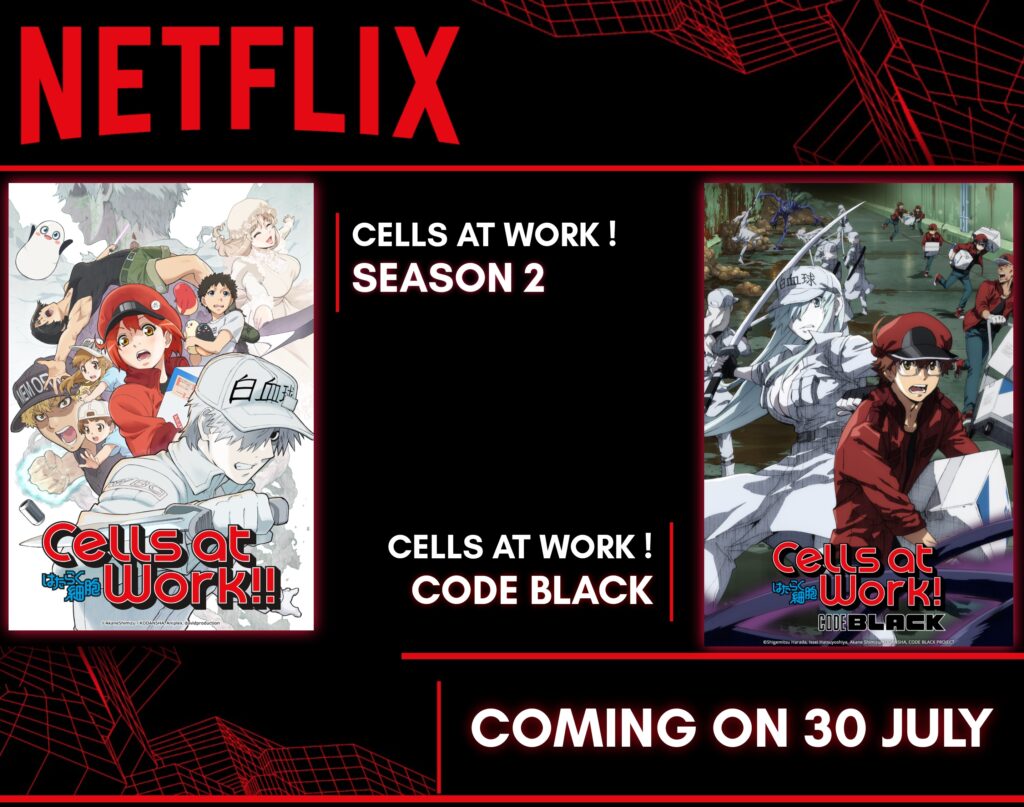 Netflix India has announced that they will stream TV Anime series of Akane Shimizu's " Cells at work (S2) " & "Cells at work Code Black " in July.
Starting July 30, the second season of the fan-favorite Cells at Work! series & Its Spin off Anime Series called Cells at work ! Code Black will begin streaming in English dub and sub only on Netflix India. The season one is available on Netflix India.
Muse Asia announced on its social media platforms in December 2020 that they acquired the license of cells at work !! & cells at work! Code Black for its premium VOD services not for free YouTube streaming. Muse Asia's partnered VOD Services like IQIYI , Catch Play , Bilibili..etc & TV channel like Animax Asia began Simulcasting the series in January in South-east Asian Countries.
Cells at Work! Code Black Summary :-
A rookie Red Blood Cell has been bustling about, frantically making oxygen deliveries all around the body! But his workplace is on the brink of going Code Black!! Drinking, smoking, stress, sleep deprivation… Struggling to survive a life not unlike the brutal corporate world, what must these overworked cells be thinking at the end of the day? This is a tale about the inside of your body…
About Cells At Work! Season 2 Summary :-
This is a story about you. It's a tale about the inside of your body. According to a new study, the human body consists of approximately 37 trillion cells. These cells are hard at work every day within your body's world. From the oxygen-carrying Red Blood cells to the bacteria-fighting White Blood cells, they're the unsung heroes of your body. Get to know the drama that's unfolding inside of you!