FEATURED
Latest
Media News
TV Channel
TV Shows/Movies
Marvel HQ India To Premiere Marvel Future Avengers Anime Series on May 31
Summary
Marvel HQ India brings back another marvel Anime Series after marvel avengers Disk Wars ! Marvel HQ India has announced that the 2017 anime series Marvel Future Avengers will make its debut on 31st May at 6:30pm. Marvel Future Avengers […]
Marvel HQ India brings back another marvel Anime Series after marvel avengers Disk Wars !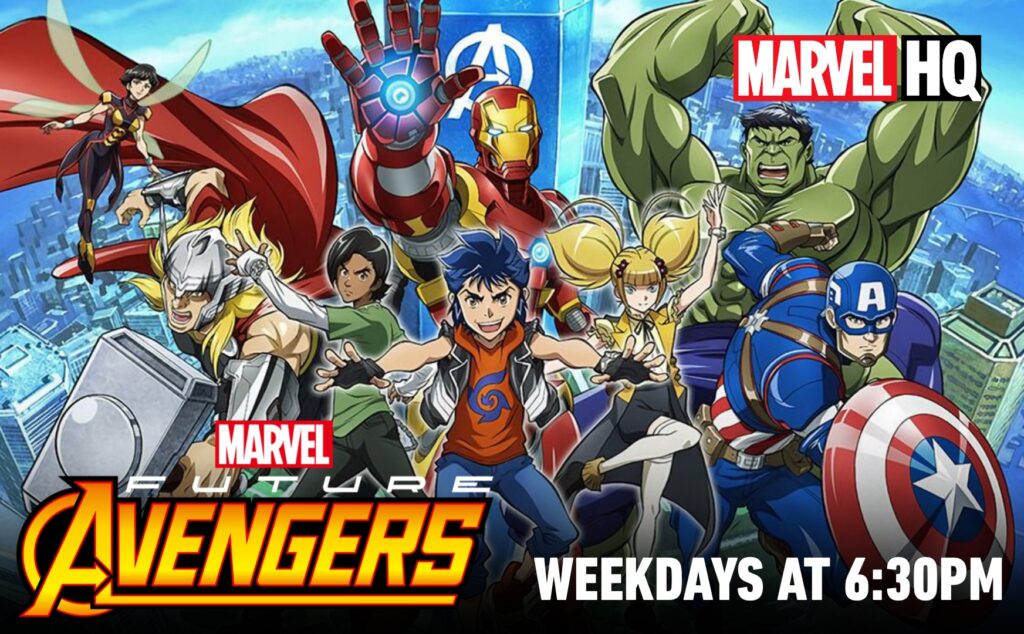 Marvel HQ India has announced that the 2017 anime series Marvel Future Avengers will make its debut on 31st May at 6:30pm.
Marvel Future Avengers was an anime series produced by Madhouse and Walt Disney Japan. It premiered in Japan in 2017. The First season was aired on Disney XD asia in 2018 & later the channel Premiered its second season in April 2020.This series was Premiered internationally via Disney + on February 28 , 2020.
About Marvel Future Avengers :-
The Avengers rescue the children, Makoto and his friends, who were granted superhuman powers from a nefarious experiment by the evil organization, Hydra. The young bio-soldiers, who call themselves the Future Avengers, train under the tutelage of Earth's Mightiest Heroes.