Netflix India
OTT Platform
Netflix Announces Its New Slates of Original Anime Series with 16 New Titles for 2021
Summary
🇮🇳🔥 Netflix original Anime Highlights for 2021🔥🇮🇳 At the two-hour Netflix Anime Festival 2020 virtual event, Netflix Announced that 5 New Original Anime projects along with 11 previously-announced titles include both New Season of existing Netflix produced anime Series like " […]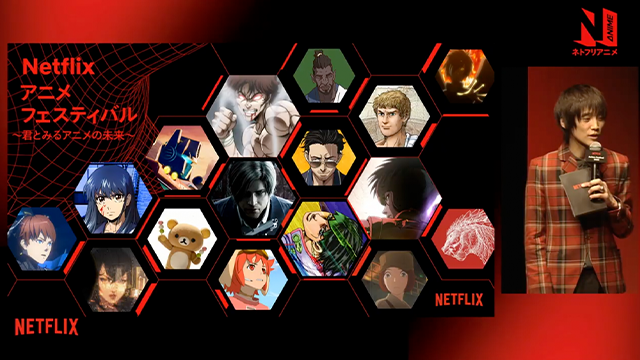 🇮🇳🔥 Netflix original Anime Highlights for 2021🔥🇮🇳
At the two-hour Netflix Anime Festival 2020 virtual event, Netflix Announced that 5 New Original Anime projects along with 11 previously-announced titles include both New Season of existing Netflix produced anime Series like " Transformers : War For Cybertron , Baki.. etc are coming to its Netflix original Anime catalogue in 2021 in order to create the best content diversity for the global anime community.
Below is the list of New upcoming anime that are coming on Netflix as officially announced during the Netflix Anime Festival 2020 Live Event.
1. Godzilla singular point
2. Transformers war for Cybertron : Earthrise
3. The way of Househusband *
4. Vampire in the garden
5. High-rise Invasion*
6. Residential Evil : Infinite Darkness
7. Pacific Rim : The Black
8. Thus Spoke Kishibe Rohan *
9. Trese
10. B: The Beginning Succession ( S2 )
11. Eden
12. Yasuke
13. Thermae Romae Novae*
14. Rilakkuma's Theme Park Adventure *
15. Spriggan
16. BAKI ( New Season )
*** Above mentioned Series are expected come in either Both English & Hindi Dubbed or in Original Japanese Audio with English & Hindi Subtitles.***
The five titles with " * " marked in the above mentioned list :- " Rilakkuma's Theme Park Adventure , Thermae Romae Novae , High-Rise Invasion, Thus Spoke Kishibe Rohan and The Way of the Househusband " are part of the New Netflix Announced Original Anime Projects
Check out the upcoming 5 new original anime projects :-
1. Rilakkuma's Theme Park Adventure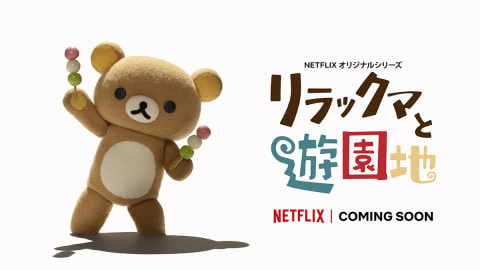 Following the success of Rilakkuma and Kaoru, this new stop-motion animation follows the adventures of Rilakkuma, Korilakkuma, Kiiroitori and Kaoru when they go play in an amusement park that's about to close.
2. Thermae Romae Novae
Based on the popular manga, the story follows the adventures of Lucius, a bath designer in the Roman Empire. In this comedy adaptation, he accidentally slips back in time to present day Japan and learns about Japanese bath culture.
3. High-Rise Invasion
Based on the manga by Miura Tsuina (Ajin) and Takahiro Oba (Box!), this gory death-game manga is set in a world where high rise buildings that don't reach the ground are connected via suspension bridges. High school student Yuri Honjo finds herself lost in this abnormal space with masked figures mercilessly slaughtering anyone. To survive, she has two choices: to kill or be killed.
4. Thus Spoke Kishibe Rohan
The series contains four strange episodes based on the stories a manga artist, Kishibe Rohan, saw and heard while he was travelling. He wanted to give his works more realism and decided to travel to collect material for the manga. However, he has the 'Stand' ability which allows him to learn everything about a person and also alter their memories and behaviours.
5. The Way of the Househusband
Tatsu is the most evil yakuza and is a legend in the underworld. One day, he made a shocking decision to walk away from the yakuza to become a full-time househusband! What has gotten into him?
Check out the upcoming 11 New Previously Announced original anime projects :-
1. Spriggan
"Spriggan" is a super bizarre action comic that was serialized in the 1990s and prevailed in the world. The original is Hiroshi Takashige, and the drawing is Ryoji Minagawa. This original is made into a Netflix original animation series. Delivery is scheduled for 2021.
2. Pacific Rim: The Dark Continent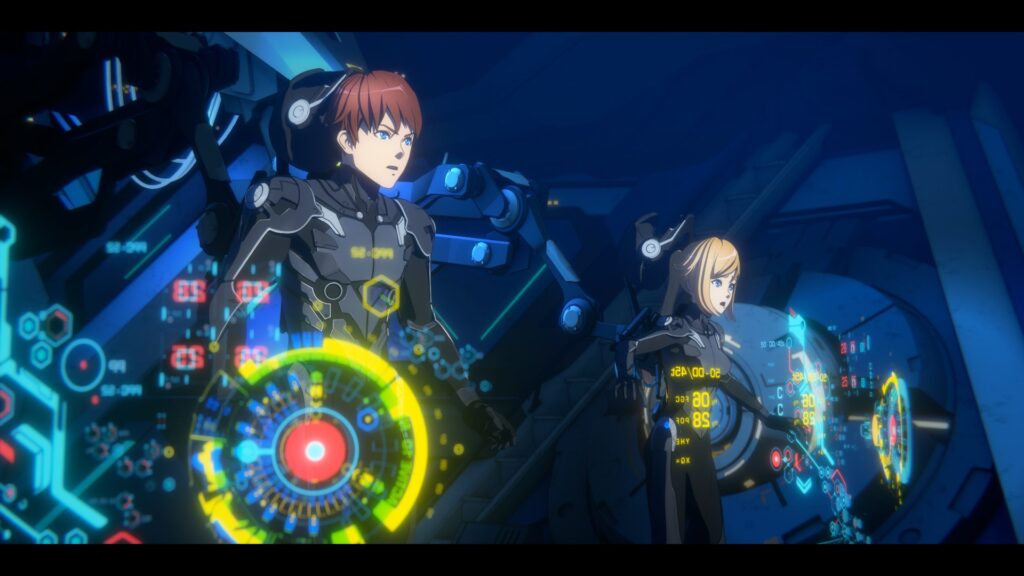 The scie tonce fiction movie "Pacific Rim" has also been animated. Scheduled to be delivered in 2021 under the title "Pacific Rim: The Continent of Darkness".
Produced by Legendary Pictures, Polygon Pictures is in charge of animation production.
3. Godzilla SP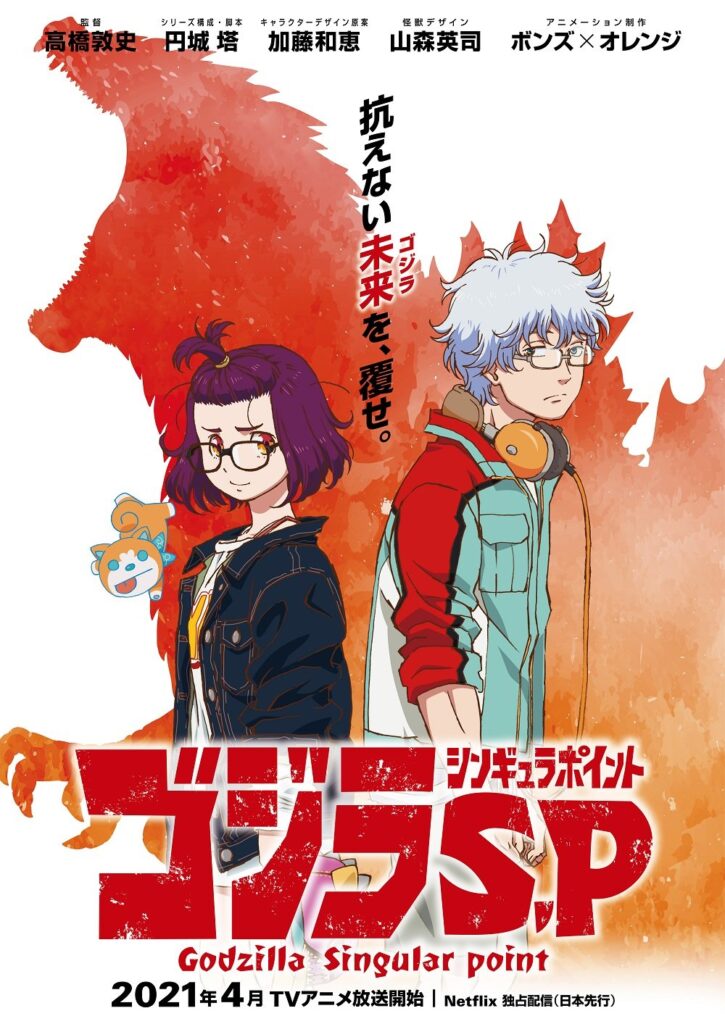 Godzilla Singular Point will be broadcast on TOKYO MX and others from April 2021 as a 13-episode TV anime series, and will be pre-distributed in Japan and exclusively worldwide on Netflix.
4. Transformers: War for the Cybertron Trilogy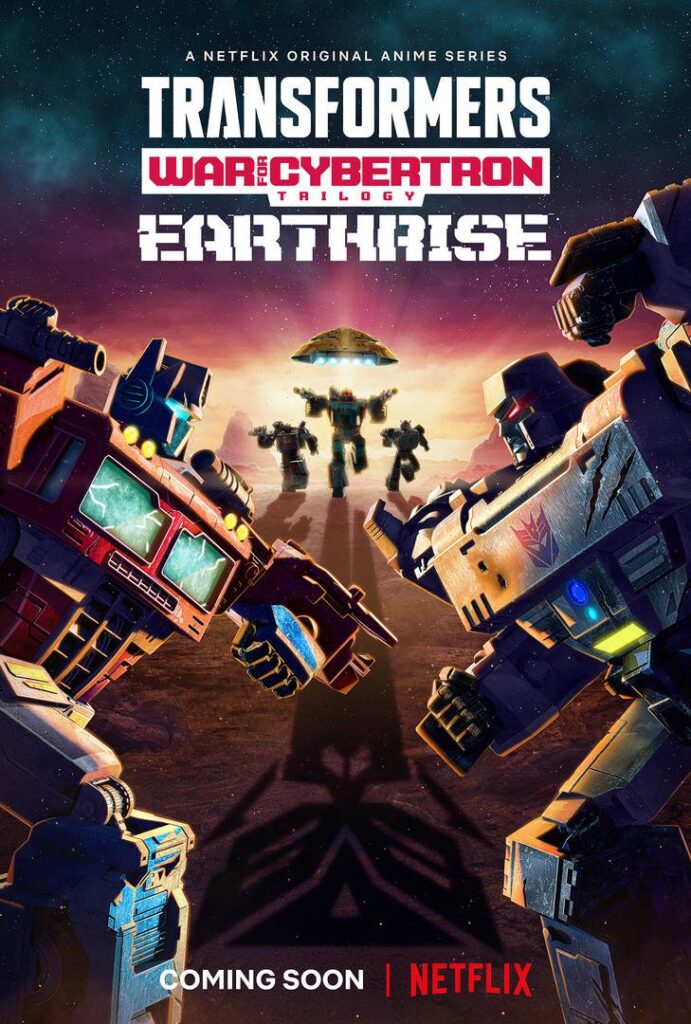 The War For Cybertron continues with the second chapter, EARTHRISE! With the Allspark gone, Megatron is forced to confront the harsh reality that his Decepticons are trapped on a dying Cybertron while also fighting off the persistent threat of Elita-1 and her Autobots. Meanwhile, lost in the darkest reaches of space, Optimus Prime and his team embark on a desperate mission that will push them to the breaking point as they travel to uncharted new worlds to face spacefaring mercenaries, enigmatic figures from long ago and even their own creators…the Quintessons. Creator: F.J. DeSanto, Matt Murray. Production Company: Hasbro, Rooster Teeth. Animation Production: Polygon Pictures.
5. B The Beginning Succession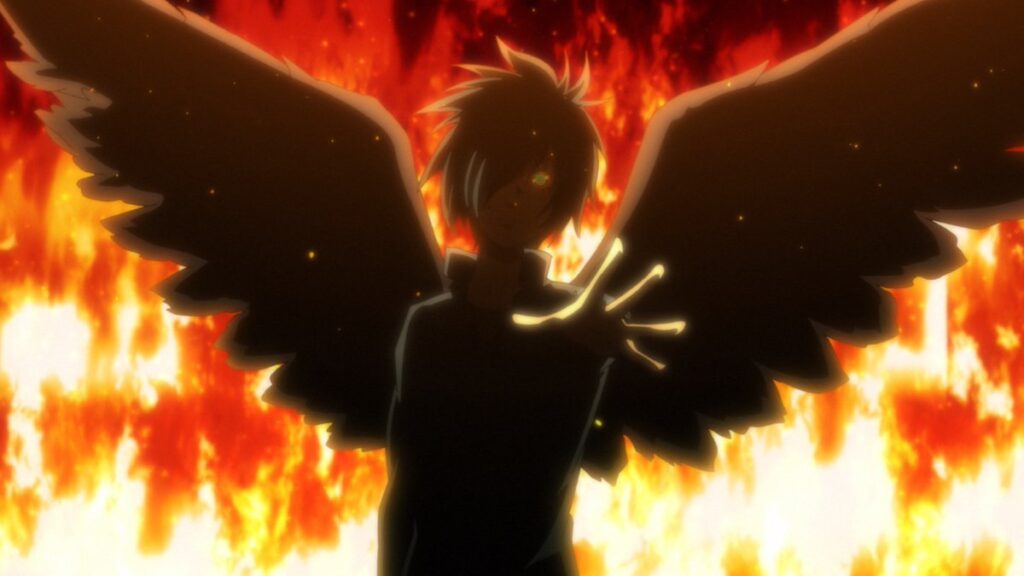 (C) Kazuto Nakazawa / Production IG
The second season of the crime suspense "B: The Beginning" by Kazuto Nakazawa and Production IG, which was selected for the 42nd Annecy International Animation Film Festival, is scheduled to be exclusively distributed in the spring of 2021.
6. Biohazard: Infinite Darkness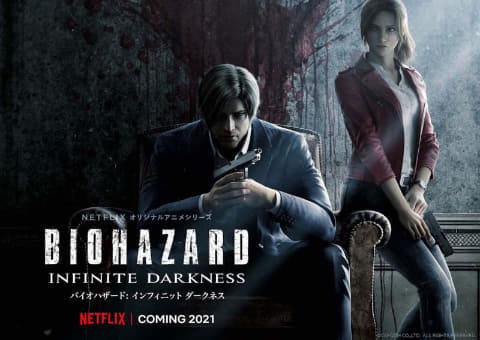 "Resident Evil: Infinite Darkness" is a serial drama of Capcom's survival horror game "Resident Evil" with full 3DCG animation. Scheduled to be exclusively distributed worldwide on Netflix from 2021.https://www.youtube.com/embed/9gQaF93X36E?fs=1&autoplay=0″Resident Evil: Infinite Darkness" Teaser Trailer-Netflix
7. Baki Hanma ( New Season )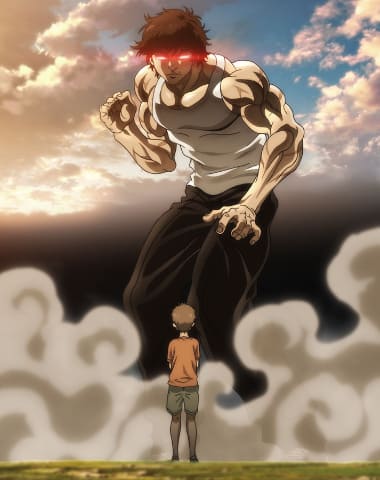 The anime based on the "Baki" series serialized in Akita Shoten's "Weekly Shonen Champion" is already being exclusively distributed worldwide on Netflix, but in addition, the third part of the series "Baki Hanma" is also a Netflix original animation series. It has been decided that it will be produced
8. EDEN
Eden is produced by Justin Reach, directed by Yasuhiro Irie, who worked on "FULLMETAL ALCHEMIST". Toshihiro Kawamoto of "Cowboy Bebop", who still has strong support for character design, was in charge of the concept design by Christophe Ferreira. .
9. TRESE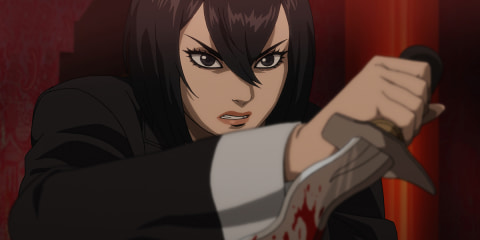 TRESE is an anime series from the Philippines. Based on the graphic novel of the same name by Valgette Tan and Cajo Bardissimo. In Manila, where legendary creatures from the Philippines live hidden among humans, Alexandra Trace confronts the underworld where evil creatures move. Scheduled to be exclusively distributed worldwide in 2021.
10. Vampire in The Garden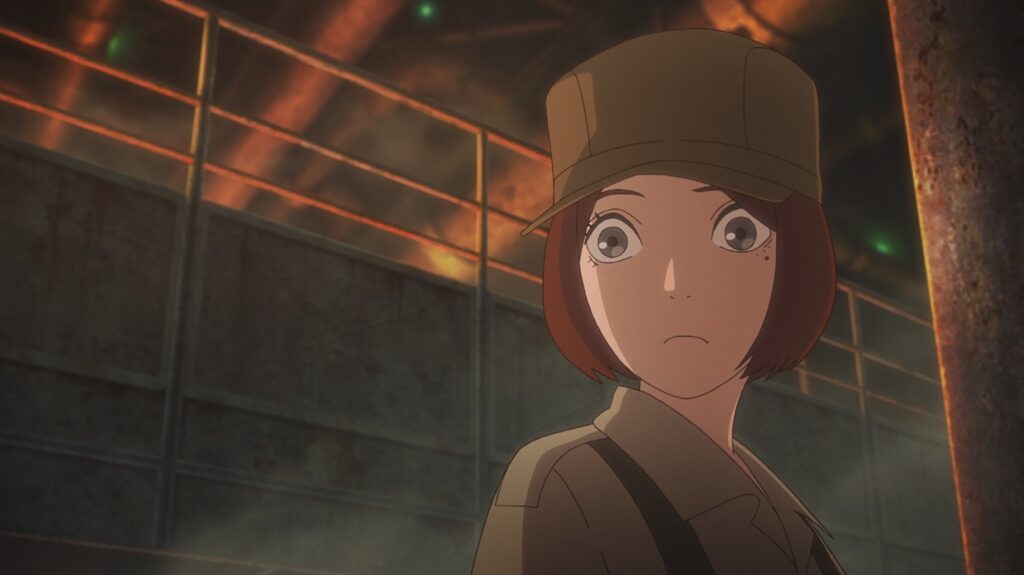 The main character, Momo, wants to coexist with the enemy vampire in a repressed life. Vampire Queen Fine, who once loved humans and disappeared from the battlefield. As the war spreads in the city, the two meet a fateful encounter. A long time ago, there was a "paradise" where vampires and humans live together. This is the story of a girl and a vampire traveling in search of "paradise."
Scheduled to be exclusively distributed worldwide in 2021.
11. Yasuke
In a war-torn feudal Japan filled with mechs and magic, the greatest ronin never known, Yasuke, struggles to maintain a peaceful existence after a past life of violence. But when a local village becomes the center of social upheaval between warring daimyo, Yasuke must take up his sword and transport a mysterious child who is the target of dark forces and bloodthirsty warlords.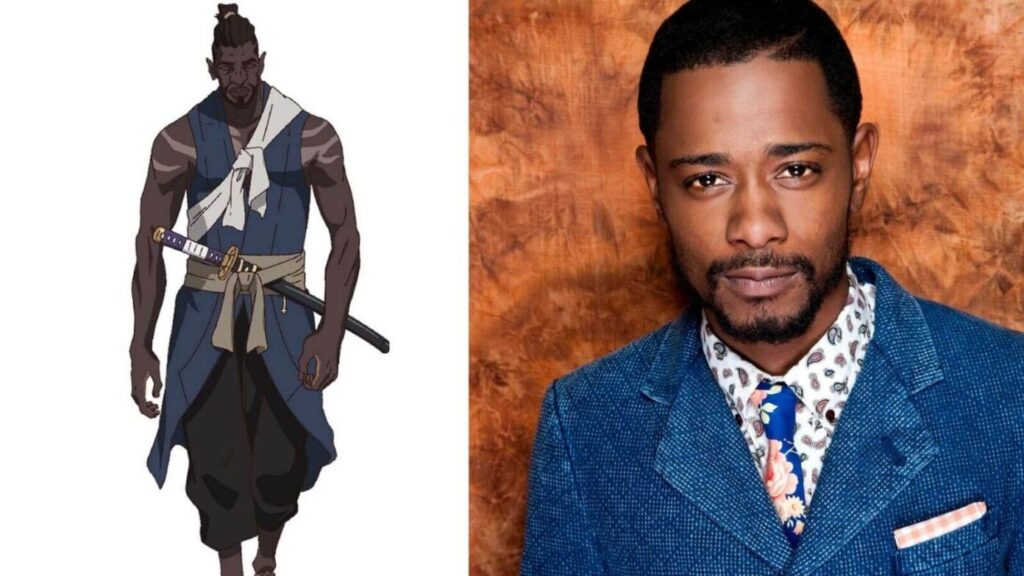 The story of Yasuke, the first African samurai who actually served the legendary Oda Nobunaga, will be released to the world. Director, dreator, executive producer: LeSean Thomas. Character design: Takeshi Koike. Music & executive producer: Flying Lotus. Animation production: MAPPA. Cast: Lakieth Stanfield.
All These Above Mentioned Shows are Scheduled to be exclusively distributed through Netflix Globally in 2021
Credits :- AV Talk , Deadline , Crunchyroll